Toolbox 2.0 - How to activate the Debug Log
Details

Created: Friday, 20 November 2015 23:25
Written by Manus
With Version 2.2.2.0 the Toolbox has the Option to enable the debug logging by parameter. E.g. when your TB crashes on startup without an error message. The debuglog.txt is created and will show where the error showed up. It will not fix the error but will help to find a solution.

How to create the debuglog.txt

1. Right-click the toolbox 2.0 icon on your desktop

2. Select properties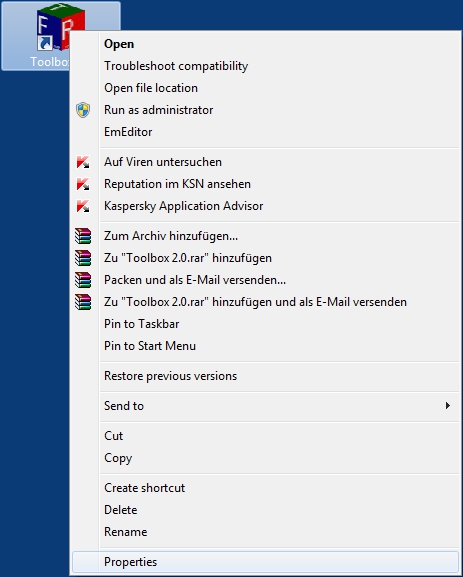 3. Go to the Shortcut tab and locate the field target. You will see the path to your Toolbox 2.0.exe in this field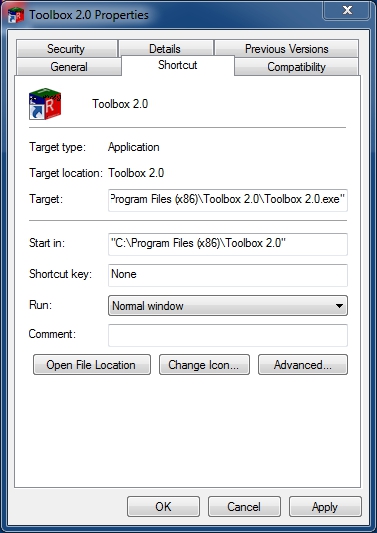 4. Add " -debug" at the end of field (without "")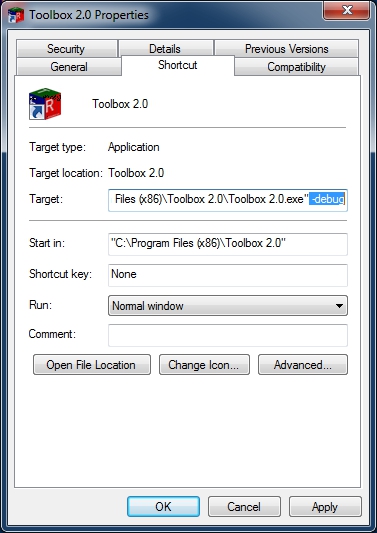 5. Press ok

6. Start the Toolbox by clicking the Icon. Wait till your error happens.

7. Go to you the Toolbox 2.0 folder which is located in the Documents folder.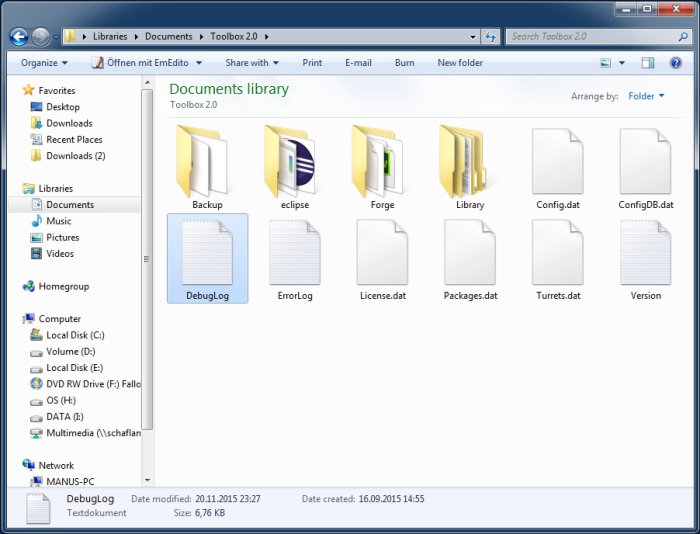 8. Locate the DebugLog.txt and send it to me via pm with a short problem description. 

9. Wait till i find a solution, normally you will get a modified version of the Toolbox back which will not fix the problem, but will located the code lines that causes the trouble.